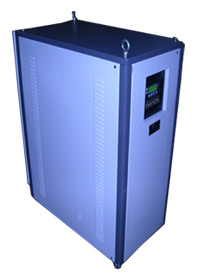 "SHEPHERD" Servo voltage stabilisers are designed to regulate fluctuating in-coming mains supply voltage to provide stable output voltage for the operation of sensitive and costly equipments. SHEPHERD Servo voltage stabilisers not only gives an accurate output voltage but also saves the cost of unnecessary down time and repairs of those costly, sophisticated equipments and improving it's productivity with higher level of efficiency. Thus it is ensuring that user's equipment gives an optimum performance. SHEPHERD Servo voltage stablisers are designed to function with auto wound/double wound variable auto Transformer and Buck Boost transformers controlled by A.C. Synchronous motor. So, the correction of voltage is step less and continuous as well as faster for both low and high voltage condition. Moreover the correction is automatic due to the built-in self-correcting feed back mechanism".

SHEPHERD Servo voltage stablisers are most ideally suitable for Electronic Tele-communication equipments, CNC machines, Plant machineries, Medical equipments, and for all type of inductive & resistive loads where supply voltage is unstable.


For selecting the stabilizer it is require to know how much power is under usage.. By taking an inventory of all the essential electrical loads and doing a basic electrical load evaluation, you can get a good idea how much power your system needs to produce.

Second, you have to know about the power Fluctuations situations also that mean what voltage minimum / maximum you are getting from the main A.C supply. In brief, you have to select the Input Voltage window and the power consumption of your appliance.


'SHEPHERD' SERVO CONTROLLED VOLTAGE STABLISERS are accurate, precise and user-friendly stabilizers because it has fully Microprocessor based functions +++ fully digital controls, indication and metering. So technologically it is highly reliable.

* Regulation : + / - 1%

* Efficiency : > 98%

* Frequency Variation : 46 to 53Hz

* Effect on Power Factor : Nil

* Responses Time : 40V/Second

* Compact Size, Light Weight

* Silent Operation

* Excellent Finish Unmatched Workmanship

* Backed by 24 Months Guarantee



Independent load and line regulation on each phase for unbalanced type of Voltage stabilizer.



Introduces no wave-form distortion.



Un-affected by load power factor condition.



Large short-time overload handling capacity. This is very necessary for taking the starting surge of induction Motors.



Step-less continuous voltage correction.



AC mains operated, very reliable, low speed high torque, instant start stop, reversible, permanent magnet Servo Motor with special damping circuits to ensure superior dynamic response. Its starting running and stalling current are the same thereby making the motor burn-proof when stalled forcibly for long Periods.



Auto and Manual operation facility. Virtually a no break system obtained through the mere push of a button.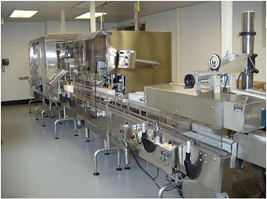 * Input Range

(1) for single phase 170 to 270V

(2) For 3 phase (a) 360V to 460V (b) 340V to 460V (c) 320V to 365V (However custom designed range can also offered as per requirement)

* Suitable for unbalance load & unbalance line voltage

* MCCB in Output for O.L. Protection (MCB in single phase) - Optional feature

* Under Voltage, Over Voltage shut down

* Auto Manual Control in each phase

* Increase Decrease in each phase manual mode

* Output Voltage can set in each phase suitable for unbalance load/voltage

* Indication by way of Volt Meter for Input/Output (Voltage with suitable switch)

* LED Indication for under voltage in each phase

* LED Indication for over voltage in each phase

* LED Indication to Indicate Input 'ON'

* LED Indication to Indicate Output 'ON'

* Trip LED indication to indicate the equipment is in Trip condition

* Over load reset pushbutton

* Phase sequence fail LED indicator.

* Toggle switch for Line to Line & Line to Neutral Voltage display.

* OFF delay facility in built.

* Single phasing preventer with time delay facility.

* Digital Voltmeter to read input & output voltage between P to N & phase to phase.



Digital Ammeter to read output current.



Input Digital Frequency meter for 3 Phase units only.



Timer with 5 sec delay has been provided to avoid nuisance tripping.



No effects of load power factor.



Interchangeable plug in control card and module.



Unaffected by change in supply frequency between 47 to 53 Hz.



Large short time overload capacity, ideally suited for high starting current of inductive motors.



No Phase shift.



Easy manual operation in the unlikely event of auto circuit failure.



High speed of correction up to 35V per second.