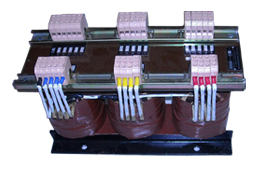 For all practical purpose usually STEP UP, STEP DOWN type LT Transformer are considered under CONTROL TRANSFOMER category. We at Shepherd are manufacturing such Transformer are either single phase or three phase, in open execution type or enclosed type. At Shepherd, we have full-fledged designing, producing and testing facilities and each experience too. We use electrolytic, super enameled copper wire for winding. Premium quality CRGO laminations, class F insulation. We double vacuum impregnated these Transformers with class F insulation F/H varnish and apply moisture protection treatment too.





| | |
| --- | --- |
| • Ratio Test | • Load Test |
| | |
| • DI-electrical (H.V.) test | • Insulation Resistance |
| | |
| • Full Load/Short-circuit Test | • Heat Run Test |
| | |
| • Induced voltage test | • Victor group test (incase of 3phase TXR) |


Our Transformer are generally confirming to IS 2026, BS---- standards (unless specified for any other standard).

We design Transformer for 100% deauty cycle at continuously ON Load rating. It can perform fully efficiently even in Amb. Temp. up to 55°C. it has no load current 3% and regulation 3%. (In case of output voltage up to 110V, and for voltage below 110V, the regulation is generally between 3 to 4%. Temp raise is max 40°C to 50°C. Our all Transformer are nearly finished and it has unique outlook with incomparable world-class quality compact size. And that's why we can confidently issue the warrantee of Thirty –Six months.

Major application area for these Transformers are usually in control panels, PLC, MCC, electrical equipments & Machineries for lighting etc….