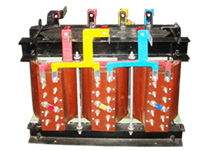 The most common purpose of a Lighting transformer is to convert alternating current (A.C.) power from one A.C. voltage (or current) to another A.C. voltage (or current). Another common purpose is to provide electrical isolation between electrical circuits. Power is the product of voltage times current. Power transformers do not change power levels except for parasitic losses. Input power minus parasitic power losses equals output power. Ideal power transformers have no losses; hence output power equals input power. Increasing the output voltage will decrease the output current. Electric utilities prefer to transmit electricity at low current values to reduce resistive losses in the power transmission lines. Lower currents also permit smaller size transmission cables.

A power transformer is used between the generating equipment and the power line(s) to step-up (increase) the transmission voltage (to high voltage) and decrease the transmission current. Distribution transformers, which are power transformers, are used to step-down (decrease) the voltage to voltage levels needed for industrial and household use.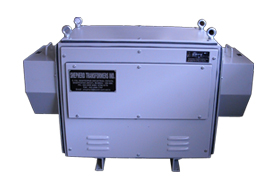 We at SHEPHERD are manufacturing above mentioned Transformers up to 6.6KV voltage class in single phase & three phase, naturally Air cooled / Oil cooled resin coated version up to 900KVA capacity.

We use electrolytic grade super enameled copper wire / super enameled copper strips for winding, prime quality fresh CRGO strips for assembly.
Insulating material of class F / H grade.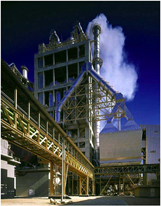 We also twice impregnate in vacuum
impregnation plant using class F/H oven back type varnish and apply moisture

protection varnish on entire external surface.

Oil cooled transformers are provided with all accessories and fittings. These Transformers are generally confirming to IS 2026, IS1180 specifications.

These Transformers are supplied either in open execution type or in sheet metal enclosure suitable for indoor/outdoor application (as per clients specifications).