SHEPHERD TRANSFORMERS INDUSTRIES

C/132,Ghatkopar Industrial Estate
L.B.S. Marg,Ghatkopar(West),
Mumbai - 400 086. India.

Tel. : 91 - 022 - 2500 8480 / 4011 1896
91 - 022 - 4011 1896
91 - 022 - 2500 7787
Works. : 91 - 022 - 2500 8480 / 4011 1896

Email : shepherdindia.ho@gmail.com
kamlesh249@gmail.com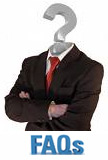 Reduce lighting power consumption by 20% to 30% typically On AC + lighting load, by 15% to 19% (However, savings are linked with supply voltage condition at site).



Reduce Greenhouse Gas Emission.



Suitable to work for balance / unbalance load.



Extends the life of all luminaries approximately by 200% and Ballasts by 75% a further reduction in costs.



Reduces the overall lighting Power Density (watts/m2).



Simple payback of 6 to 10 Months.



Auto By pass and manual By pass facility in built.



A single unit is able to manage multiple lighting circuits.



Reduce Peak Power Demand while improving power factor and power quality.



Modify voltage, current and power factor while preserving conditions for reliable operation and starting of fluorescent tubes & HID lamps.



Causing no perceptible effect on light levels.



Complements with existing Building Management Efficiency procedures.



Reduces Air Conditioning power Demand (reduction in heat from lights, particularly their ballasts).



Availability of Instant confirmation of energy conservation function.



Works with most types of fluorescent tubes (standard tubes, compact and most energy saving models) and HID lamps (mercury, sodium and metal halide and all type of luminaries) and mix load (lighting +A.C.).



Specially designed street light model save as high as 35% to 40% on energy bill (for street light applications.).



80% Depreciation available, during 1st year as a Tax Advantage As per Section 32 of the Income Tax Act 1961.



Increasing the safety of Electrical net work & system.



it's extremely low investment product with no maintenance. Fit & Forget!! Delivers fairly stable voltage even though incoming is unstable (thru' embedded control logic model).



Custom designed, various modes to suit various specifications are available to cater to different site conditions. Also vide range of capacity is available.



Completely user friendly. Suitable to work continuously round the clock at even full load.



Flexibility for output voltage selection.



No rotating device, no carbon brush technology adopted, hence no breakdown. Absolutely maintenance free, silent, static.



Provided with over load, short circuit protections, Indications for all function, Provided with digital true RMS meters and optionally, Energy Analyser with large size digital display screen to read ph to ph V. Ph to Ph Current, KVA,KW, KWH, Frequency, PF, KVAR, KVAH. Optionally, available with RS 232 port. & PC net work. Highly transparent operation always provides true accountability of Energy conservation function.



Efficiency >98.8%.



Absolutely silent operation. No humming, No vibration, No EMI/RFI and Harmonics generation. No wave form distortion.



Product self- life is 15 to 18 years.



Elegant, compact, easy to connect, operate and service.



Formula of saving approved and recommended by major Energy consultants across the globe.



The only formula and method to save on lighting load to such a great extent and with such a low PAY-BACK period.



Marketing and sales after service network available all over India. 3 years Warrantee.



No need for expensive or non cost effective lighting upgrades to be energy efficient (such as replacing magnetic ballasts with less reliable electronic ballasts, replacing T8 fitting with T5 fittings).